Ph.D. in
Cognitive Sciences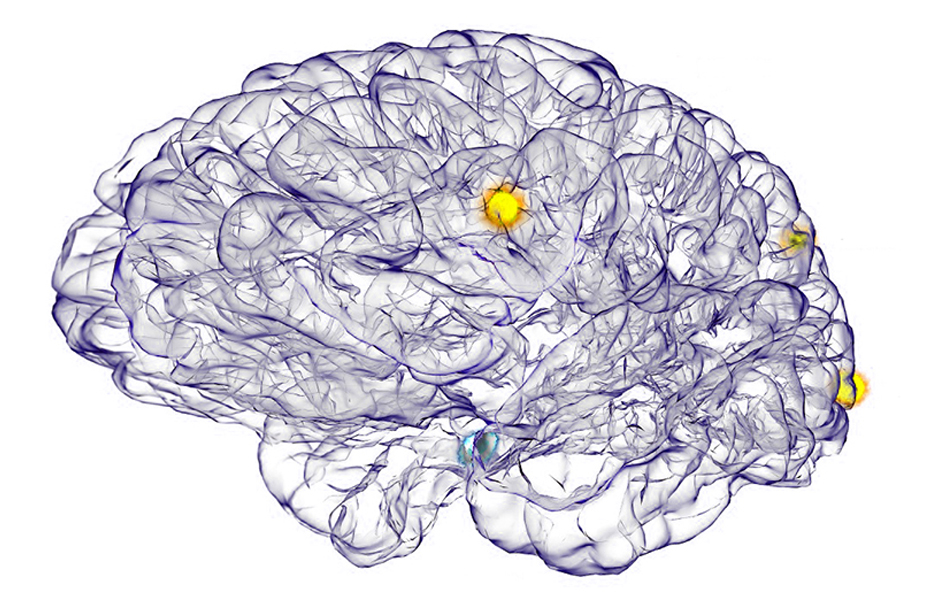 A top ranked program with research strengths in computational and mathematical cognitive modeling, cognitive neuroscience, visual and auditory perception, attention, development, memory, language, and judgment and decision making
CONSIDERING A GRADUATE DEGREE IN COGNITIVE SCIENCES? Consider UCI!
The UCI graduate program in cognitive sciences offers students five years of guaranteed funding. Scholars in the department have a proven track record of earning competitive research funding from national agencies - including the National Science Foundation and National Institutes of Health - and from campus-level fellowships.
Further information on the graduate program and life as a graduate student can be found here.
QUICK FACTS


LOCATION
Campus is located less than 10 miles from Newport Beach.



FUNDING
Admitted students receive 5 years of guaranteed funding.



CENTERS & LABS
The department collaborates with 6 centers/institutes and has over 23 labs dedicated to research.



DEGREE
Ph.D.; a master's degree may be earned while in pursuit of the Ph.D.



ENROLLMENT
Full-time, on-campus with housing.



CONCENTRATION/JOINT PROGRAM
Concentration in cognitive neuroscience & joint M.S. in statistics and Ph.D. in cognitive sciences.

RANKINGS
01
coolest school in ecological sustainability
- Sierra Club Magazine
06
best college in the nation
- Money Magazine
08
public university in the U.S.
- U.S. News & World Report
4.8
million in external funding
- Academic Year 2019-20
RECENT PLACEMENTS
Apple
Army Research Labs
Blizzard Entertainment
Carnegie Mellon University
Google
Johns Hopkins University
Mind Research Network
Navy Research Labs
Rutgers University
University of Pennsylvania
University of Zurich
Yale University
RESEARCH SPECIALITIES
Computational and mathematical cognitive modeling
Cognitive neuroscience (a concentration is offered in this topic)
Visual and auditory perception
Attention and representation
Learning and development
Memory and language
Judgment and decision making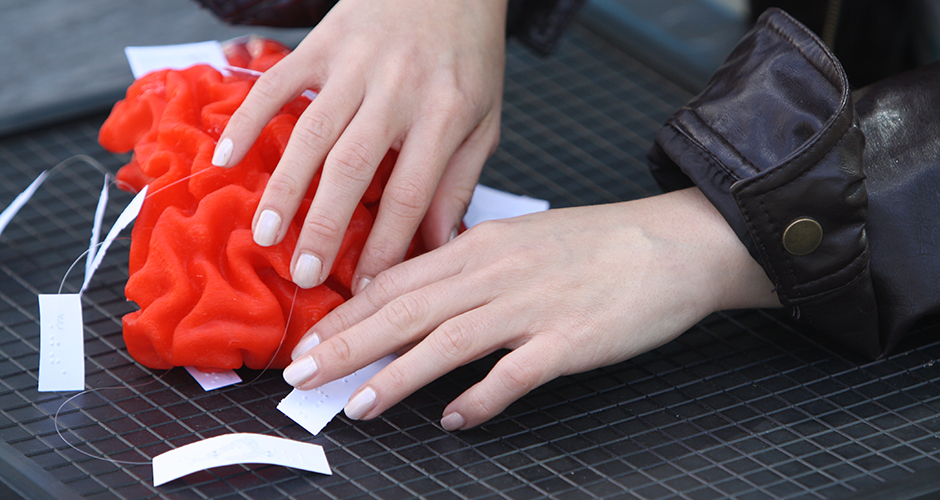 Graduate student Karen Arcos studies working memory variations in visually impaired and sighted individuals [Read Story]
In 2019-20, UCI cognitive scientists brought in $4.85 million in external grant funding.
Faculty in the department publish regularly in the field's top academic journals, and graduate students have incredible opportunities to publish alongside them.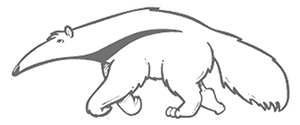 The cognitive sciences department at UCI uses a combination of innovative approaches with modern tools to study fundamental human abilities including attention, memory, language, decision making, and problem solving.
WHAT MAKES THE PROGRAM UNIQUE?

Students work together with faculty advisors who are highly experienced in the use of leading technologies such as EEG, fMRI, and robotics, and of modern research tools such as computational methods, big data, and Bayesian statistics.
And, students have an opportunity to earn a master's degree in cognitive sciences, cognitive neuroscience, or statistics (depending on the program) while in pursuit of their Ph.D.
Graduate students from UCI's cognitive sciences program have gone on to work in high-tech and research consultancy companies; government, science, and technology labs; and in professorial posts around the world.
UCI's campus rotates around Aldrich Park, a beautiful 19-acre botanical garden. The campus is located less than 10 miles from Newport Beach, is the #1 university doing the most for the American dream (New York Times College Access Index), the #6 best college in the nation (Money Magazine), and the #8 best public university in the U.S. (U.S. News & World Report).

"There's really something here for everyone!"


FURTHER PROGRAM INFORMATION
If full funding, opportunities to publish, and a proven track record of excellence in the field are what you're looking for, contact us today to learn more about UCI's graduate program in cognitive sciences.
DEPARTMENT CHAIR
Ramesh Srinivasan
r.srinivasan@uci.edu
949.824.2969
GRADUATE DIRECTOR
Joachim Vandekerckhove
joachim@uci.edu
949.824.5958
GRADUATE ADVISOR
Jennifer Gerson
jennifer.gerson@uci.edu
949.824.4074